What does it take to start up a palm oil processing business?
To start a palm oil processing business, the five factors should be taken into consideration, including find a suitable factory location, choose necessary equipment, construction and installation of processing plant, hire workers and establish market awareness.
1. Find a suitable factory location for palm oil processing plant
The location of the palm oil factory should be close to the plantation and the market, because the palm fruit bunches need to be sterilized within 48 hours after picking to inhibit the growth rate of FFA, so it should be close to the palm plantation or the area with ample palm trees. Furthermore, there should be a steady supply of electricity and water near your factory location.
2. Choose the necessary palm oil processing equipment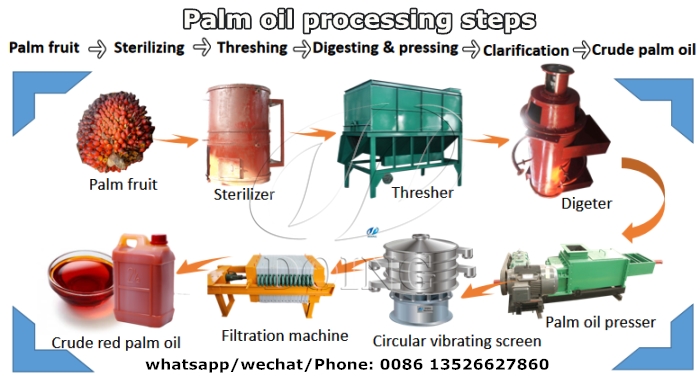 Palm oil processing plant

Equipment required for complete palm oil processing operations: sterilizer, threshing, digester, oil press machine, vibrating screen machine, clarification tank, plate filter, drying system, etc. You can add or remove equipment according to different processing capacity or actual requirements.
3. Construction of processing plant and installation of processing equipment
You may need to seek help in building the necessary infrastructure and installing processing machines. Henan Glory can provide customers a series of customized services from construction of processing plant to installation of processing equipment.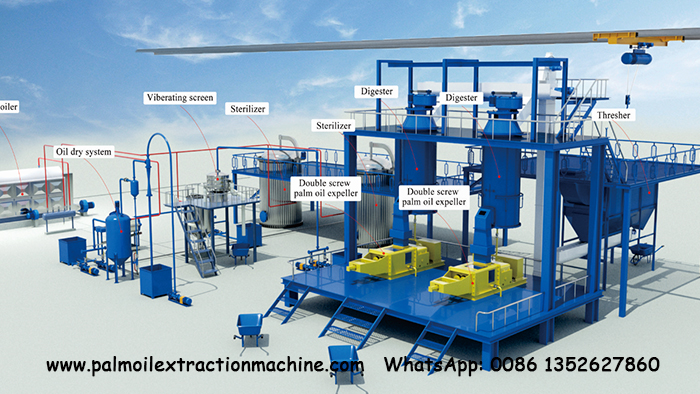 Complete palm oil processing construction and installation

4. Hire workers for palm oil processing plant
You need to hire people to operate palm oil processing machinery. If more machines are planned, then you will have an operator for each machine. You also need to hire other employees, such as security personnel, administrative personnel, etc.
5. Establish market awareness
You need to research local market and make suitable marketing plan. A smart way can retain customer for the long term and provide high quality palm oil at discounted prices. You should also ask customers to help you spread the word about your factory. Also, you can set up a retail store to sell palm oil. If you decide to go this route, you can create a competitive advantage by branding your palm oil with greater intensity.
What it takes to start up a palm oil processing business is generallly the above five factors. Henan Glory Company has been engaged in the production of palm oil processing equipment for more than 10 years, and has rich project cooperation experience and skilled engineers team. Not only can you design the right palm oil processing equipment configuration scheme according to your production needs, but also provide reasonable plant planning, thus reducing the investment cost. For details, please call Henan Glory Company.
Leave A Message
If you wanna to get more details about What does it take to start up a palm oil processing business?. you can send E-mail to palmoil@doinggroup.com. And you also can leave a message in below form. We will back to you ASAP once we got your message.